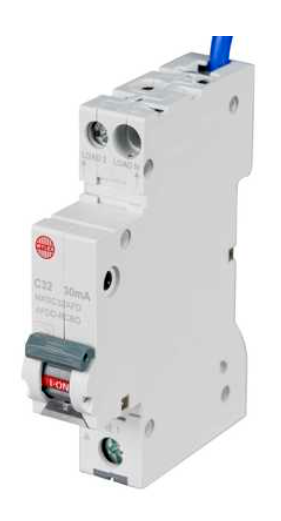 Important news surrounding the AFDD Regulations with the latest 18th Edition Amendment 2!
The release of AMD2 to BS7671, the 18th edition wiring regulations has introduced a requirement to use Arc Fault Detection Devices (AFDDs) on socket circuits up to 32A in certain instances.
We'll delve into the specific instances below, however safe to say the new AFDD regulations will affect a large number of installations going forward.
They are still quite a niche thing at the moment and hence come with eye watering prices (of at least £100 per unit). Unlike SPDs which are fitted one per board, AFDDs need to be fitted on a "per circuit" basis, like RCBOs.
This will mean that the introduction of AFDD regulations into the 18th AMD2 regulations could be a costly and complicated affair for some.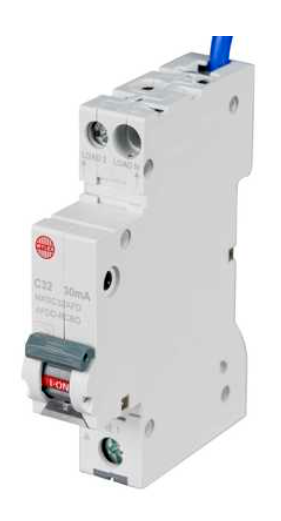 What Exactly Does An AFDD Do?
Ok this is AFDD #101 – if you already know what an Arc Fault Detection Device does then skip forward to the next section.
If you have never come across them before, don't panic – you're not alone… despite their being a mention of them in the original 18th edition back in 2018, little hard and fast requirements where made.
Some electricians have been using these on specific risk properties, for example, those with thatched roofs where fire is a particular issue.
However the fact they have been used so little has meant few manufacturers have rushed products out to suit this upcoming requirement.
So an Arc Fault Detection Device (Or AFDD for short) is a small module fitted at the origin of the the circuit. Originally 2 modules wide like DP RCDs, they are now being built as MCB/RCBO/AFDD all in one single module.
They are microprocessor controlled. The electronics within constantly monitor the circuit and the loads placed upon it. The AFDD can detect parallel arcs between different conductors or series arcs within the same conductor, for instance where a wire my have broken.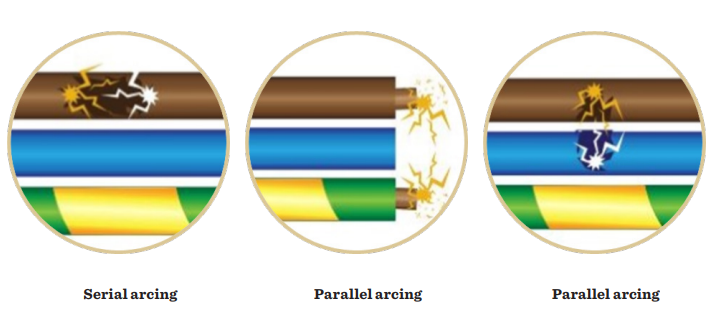 Once the AFDD has determined there is an Arc on the circuit, it trips the power supply to the circuit to remove the fault as per automatic disconnection of supply.
Arc Fault Detection Devices are able to distinguish between working arcs and those caused by a fault.
When Do I Need To Fit An AFDD?
The AFDD regulations in the 18th edition AMD2 stipulate a number of instances where an electrician must fit these devices in order to remain compliant.
Let's start by examining Reg 421.1.7 and see what it says:
AFDDs must be fitted at the origin of any single-phase AC final circuits supplying socket-outlets with a rated current not exceeding 32 A in the following premises:
Higher Risk Residential Buildings (HRRB)
Houses in Multiple Occupation (HMOs)
Purpose built accommodation for students
Care homes
As electricians we are well used to these passages in the regulations by now, noticing that this is a "MUST" and not a "SHOULD" indicating a hard & fast requirement as opposed to a recommendation.
Let's investigate each scenario separately:
Higher Risk Residential Buildings (HRRB)
The AFDD regulations introduced in March 2022 (with the introduction of AMD2 of the 18th edition) now place a requirement for installing them in Higher Risk Residential Buildings.
There is no clear definition of what is classed as a high risk building, however a note underneath the regulation states that this should be assumed to be a residential building which is over 18M or 6 storeys high (whichever occurs first)
This is assumed to be a possible response to the Grenfell tragedy.
Houses in Multiple Occupation (HMOs)
Houses in Multiple Occupation have had extra fire requirements over and above those for single occupier rented dwellings.
Mandatory fire doors, higher requirements for fire alarms and potentially even emergency lighting regulations all affect these type of properties.
Due to the fact that different households are sharing a single property, this can mean evacuation from the property can be more awkward.
BS7671 18th Edition AMD2:2022 requires all circuits with a rated current not exceeding 32A serving socket outlets must be fitted with an AFDD.
Purpose Built Student Accomodation
Again, similarly to HMOs, student accommodation can have particular risks which can make evacuation of the property difficult. And yes, that probably relates around drunk students!
However, these AFDD regulations only apply to 'purpose built student accommodation, which means that existing buildings used as student accommodation will not have to comply (unless they fall into the HMO category as many student accommodation does)
Care Homes
Perhaps the most difficult of all to evacuate during a fire are care homes. Old and infirm residents can be at particular risk and hence, again, higher fire safety requirements apply to these installations.
If you ever do work in care homes then you should be acutely aware of the extra risks these properties can pose and the way in which you can reduce these risks through the electrical installation.
One of the ways that risk can be lowered is through fitting AFDDs to the circuits. AMD2 has brought a requirement for these to be fitted to socket circuits of not more than 32A. We also recommend that you consider going beyond the AFDD regulations and fit them to more circuits.
Recommendation For Other Scenarios
As stated above, there are certain other scenarios when an electrician might consider fitting arc fault detection devices to an installation.
These instances may include, but are not limited to, the following types of installations where these do not fall into the categories above:
Thatched roof houses due to the particular risk of fire.
Certain areas of particular public risk, IE: Cinema, School, etc…
Hospitals and healthcare facilities
Heritage buildings
In these instances it may be more than just circuits serving socket outlets which need AFDD protection. For example a thatched roof bungalow may need arc fault detection installing on lighting circuits and other circuits which run through the loft space.
Do I Need To Fit AFDD Protection?
The answer to the question Do I Need To Fit AFDD Protection depends on the installation
AFDD Regulations 18th Edition
In summary, if your installation fits into the 4 categories above, then you MUST fit an AFDD to any circuit less than 32A which serve socket outlets.
If the installation is not specified above, however is in a particular high risk building/site then AFDD may be recommended on certain other circuits.
Check the following resources for help with the AFDD regulations as part of the 18th Edition AMD2:
NICEIC Guide to 18th Edition AMD2