1.2: Condition of Service Head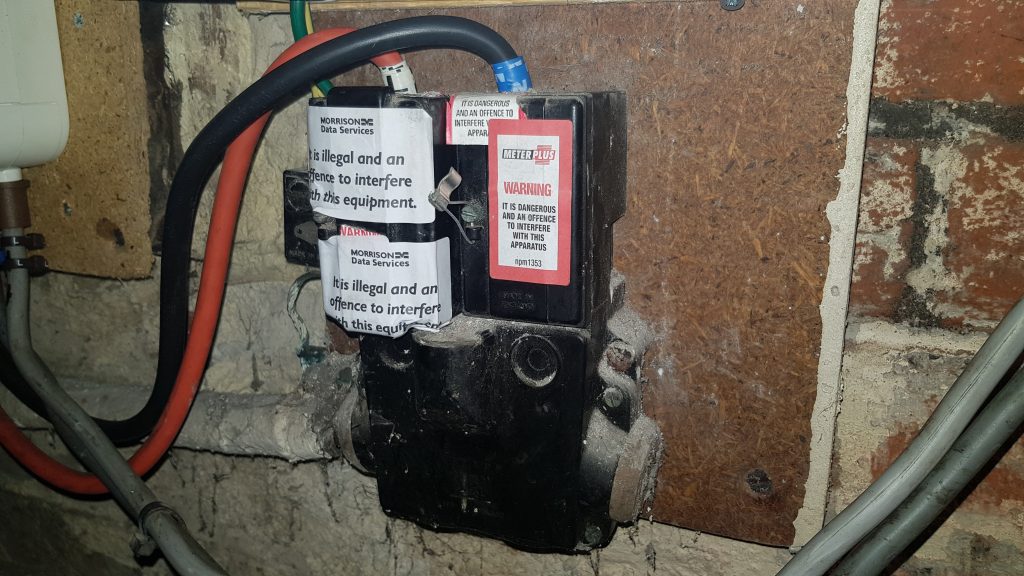 Checking The Condition Of Service Head
Checking the "Condition Of Service Head" is a vitally important visual inspection completed at the beginning of either an EIC or an EICR.
This particular check focuses on the "service head". This is the part which contains the suppliers/service fuse.
This inspection is another "VISUAL ONLY" check. There are extremely dangerous live parts within the service head and under no circumstances should any attempt at repair or disassembly be attempted.
This equipment belongs to the Distribution Network Owner and any faults or suspected issues should be reported to them without delay.
If you are unsure exactly what to look for, or need to ensure that you are inspecting to the latest standards, our full 18th edition guide to "checking condition of service head" will help you out!
What am I checking with the condition of the service head?
When completing electrical inspections to the 18th edition, whether for an EIC or an EICR, checking that the service head is free of serious fault is one of the first things you should do.
Whilst you may think that this would be one part of the installation which very rarely sees any issues, you'd be wrong!
As most properties have gone many years without the DNO ever having checked their equipment, it is not uncommon to see really old or even potentially damaged parts here.
Whilst many may turn out to be in an acceptable condition, we have seen many examples of damage which has rendered the enclosure of the service head unsafe.
Damage here can leave dangerously live parts of the distribution network open to access. The DNO takes these matters seriously and will attend as an emergency if you report these type of problems.
You should pay particular attention when checking the condition of service head to the following points (again, VISUAL inspection only):
Physical Damage to the Service Head – Check the outer casing/enclosure. Are there any obvious signs of damage? Cracks, pieces missing or otherwise compromised should be fairly obvious to the inspector.
Older Service Heads – Some older types are made from ferrous metal and as such can suffer corrosion. This is often seen in cellars/basements where damp can be a problem. These older metal types of service head typically have hinged lids. Ensure that these are secured closed as can easily open revealing dangerously live parts inside. If encountering older heads such as these, the DNO will usually arrange an upgrade to a modern insulated type (as non-emergency planned maintenance) if it is reported to them.
Tar-like Substance Leaking from the Service Head – Older types often have a thick, tarry substance inside them. This is called pitch. The presence of pitch itself is not a problem. However. when it is leaking from out of the head itself it can be a sign of heat coming from the connections within. Obviously heat is a warning sign for loose connections. If the pitch has run out, but then set solid, or pooled on the floor and set solid, this can be a sign of previous issues that have been resolved. If the pitch appears 'fresh', less viscous or even warm, this needs reporting to the DNO
Checking Condition of Service Head
In the Pictures Below are a selection of pictures showing the inspections required whilst checking condition of service head: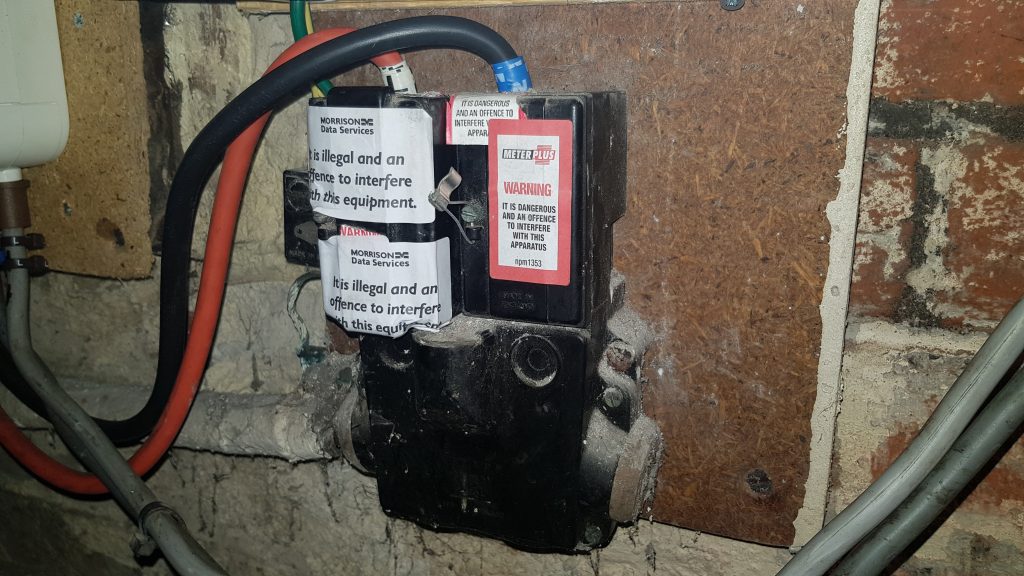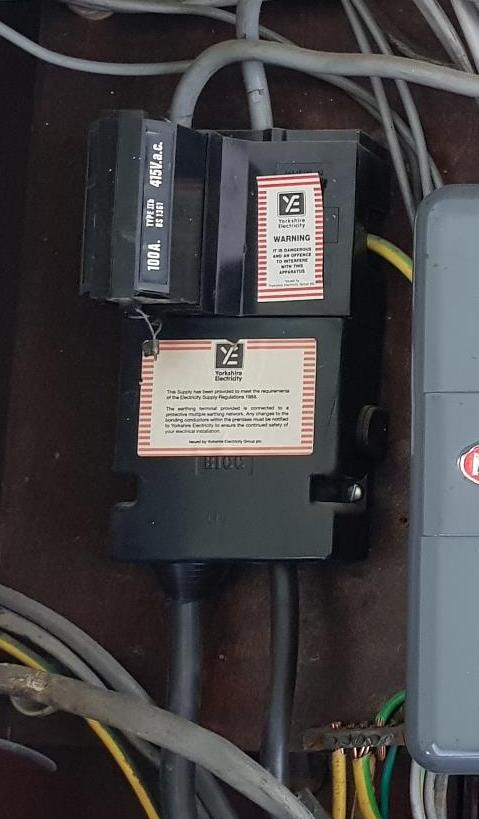 Summary & Conclusion
This inspection is vitally important. Whilst this is equipment is neither yours, nor the customers responsibility, any faults should be reported to the DNO without delay
If the outcome of checking condition of service head is that it is compromised in any way, this requires reporting. You should ideally do this yourself to ensure that the message is passed clearly to the operator rather than the customer attempting to relay your message.
This takes no real time and you can get a reference number from the DNO. What we have done in the past, is reported to the operator, got a copy of the reference number and then listed that on the observations and recommendations page.
Pro Tip: Remember, as the qualified person who is inspecting and testing the installation, it is good to have copies of reference numbers and such like to ensure that you have a 'paper trail'. Hopefully you would never, ever need to rely on this……. However, as a professional electrician you should always keep copies of documentation and certificates as a means of 'covering yourself' as much as anything else.
Keeping copies of log numbers in this instance is good practice and demonstrates that you have done everything in your power to ensure that the issue will be getting attention from the DNO engineer.
The classification code to be given really depends on the severity of the issue seen. Any form of damage to the condition of the service head that exposes live parts would be a C1 – DANGER PRESENT issue.
Reporting Service Head Issues to DNO
If you need to report any issues to the DNO after checking the condition of service head, then there is a simple way:
No matter what area you are from in the UK, if you dial 105 from your phone then you will be connected with the local Electricity Distribution Network Owner.
You can find out more about the 105 number scheme here
The DNO will ask for your name, and the issue. I would recommend telling the DNO at this point that you are calling on behalf of a customer. You will need some details from the customer at this point. To save time, as the operator will require all of the following, it can help to write this stuff down on a piece of paper before you ring:
Customers Name
Contact Number for Customer (Pref Mobile)
Address of property with problem
POST CODE
The nature of the problem
Are there any problems with access to the service head? (IE: is it boxed in? Is it within a cupboard? etc…)
If the issue is warranted as an emergency, the DNO will attend within a few hours (Northern Powergrid, for example, attend within 3hr). They ask if someone will be remaining at the property
Help the operator to help you. Have all the information to hand before you ring, then the call will be brief and concise.
Hopefully that was of some use? If you enjoyed our guide to checking condition of service head Let Me Know in the Comments Below!! The next inspection (1.3) is of the earthing arrangement….