4.20: Confirmation That SPD is Functional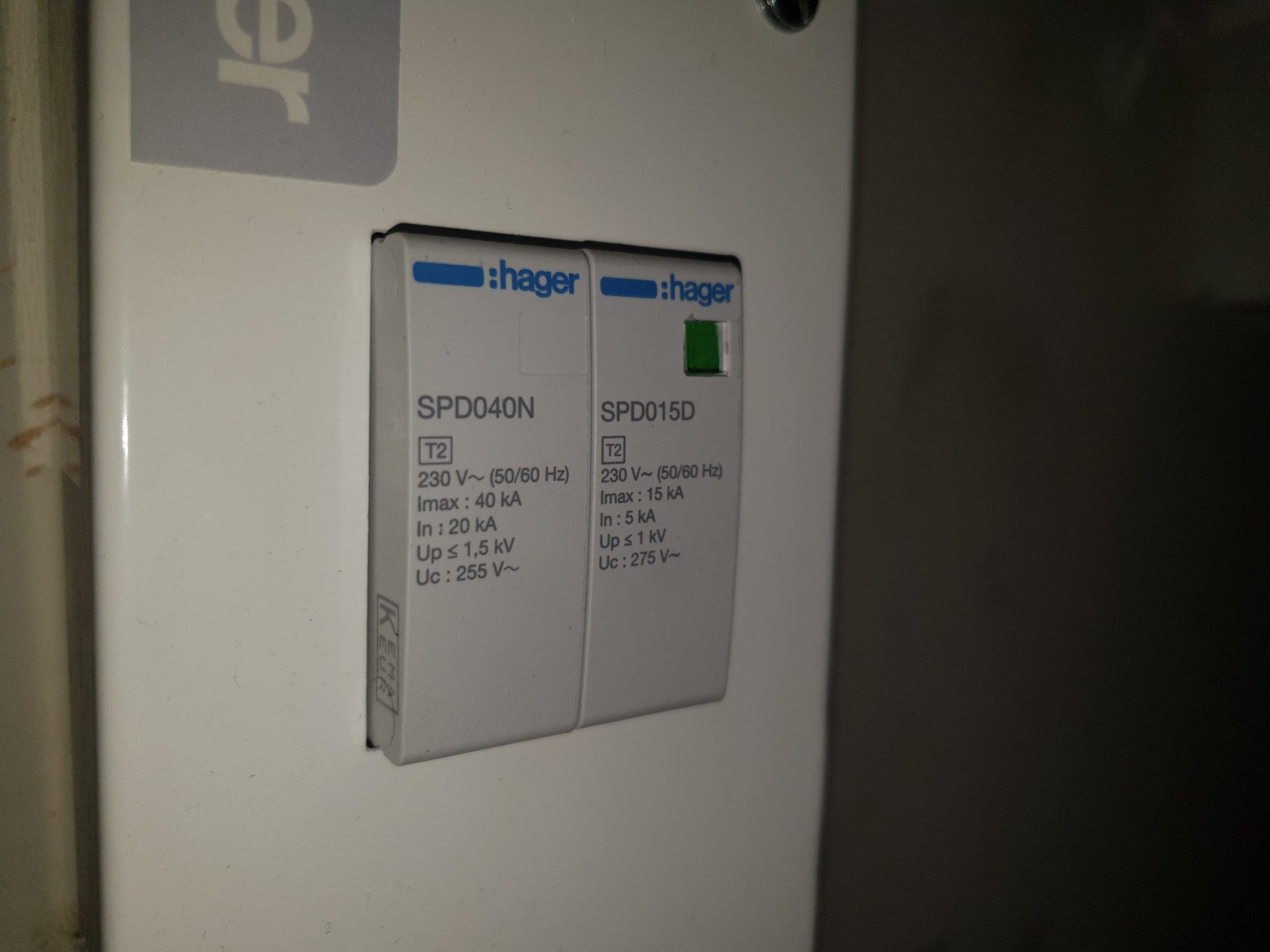 Confirmation That SPD is Functional
Checking for "Confirmation That SPD is Functional" is a hugely important inspection completed within the 4th section of the Inspection Schedule.
Whilst this particular inspection is actually really simple, some care should be taken to ensure that the check is completed properly.
Obviously this inspection does not apply to every single installation, not every property has an SPD fitted to their electrical installation.
This is an inspection which is will begin to be more popular with the advent of more popular fitment of Surge Protection Devices (SPD) during 18th edition electrical installation works.
What am I checking exactly when Confirming the the SPD is Functional?
SPD Indicator
There is no test that can be completed for confirmation that SPD is functional in the same way an RCD, for example, can be tested,
Luckily the front fascia of the SPD itself has a simple indicator flag which should indicate that it is working OK.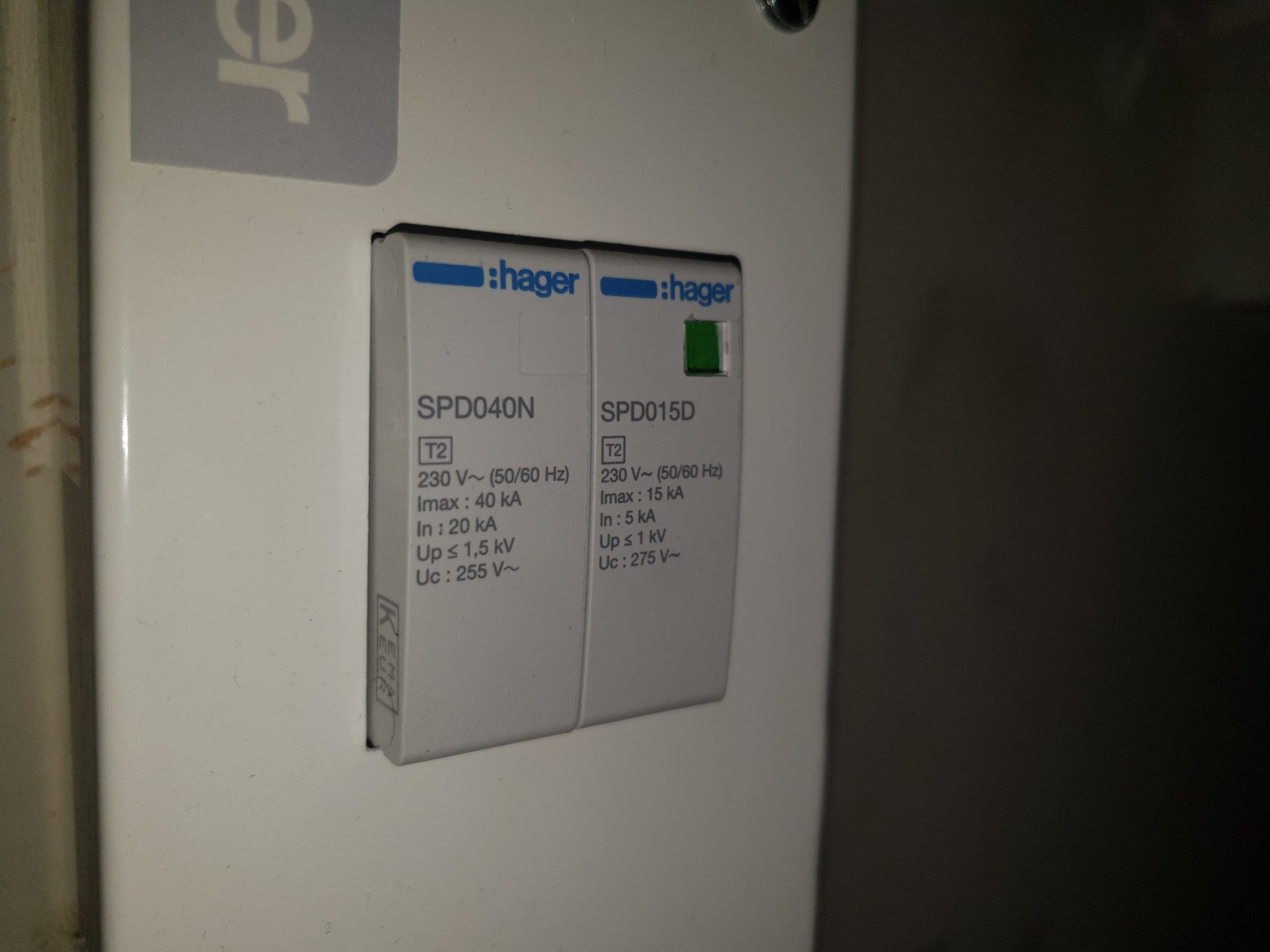 It must be remembered that whilst surge protection does guard against transient overvoltage from external source (such as lightning), there are many smaller overvoltages occurring as a consequence of events within the property (switching loads on motors such as washing machines for example).
As these smaller overvoltages are more common, over time they effectively 'wear' the SPD mechanism.
Check Physical Condition Of SPD
Whilst the schedule of inspections lists this particular check as 'confirmation that SPD is functional', it should also be taken as an opportunity to check for any obvious physical damage since there is no other inspection which would cover this.
Again, this is a common sense procedure. Simply check the front fascia for damage, and when the consumer unit/distribution board cover is removed, check the internal part for any obvious damage.
Check Correct Installation of SPD
Again, as there is no other particular inspection which specifically covers this, you should take this as an opportunity to check that the SPD has been installed correctly.
By this, we mean to check that the conductors/cables supplying the SPD within the consumer unit are connected correctly. Although inspection 4.21 is more geared towards checking the tightness of connections, you can save yourself some time by checking the condition of the terminal screws and the tightness of their connection during this check.
Electrical Installation Certificates
Obviously the above write up is geared more towards inspecting someone else's work when completing an EICR (Electrical Installation Condition Report).
However if you have just installed any form of Consumer Unit or Distribution Board as part of some Electrical Installation Works, then you will need to tick this section when completing the Schedule of Inspections.
The tick is to ensure that you have checked this part of your works, and that the installation complies with the relevant regulations.
You cannot use a C2/C3 style code here as any new electrical installation work WILL comply with the regulations. You are simply ticking the box to record that you have completed the inspection and your work complies.
The advice above is consistent with what is required, however if you are installing then it is always wise to triple check what is recommended in the manufacturers literature.
The recommendations within here form a part of the manufacturer warranty for any consumer unit/distribution board installation.
Summary & Conclusion
This check is one of common sense.
If the SPD indicator flag shows that the it is not working properly, this should be recorded as a C3 – Improvement Recommended issue.
However if the SPD connections are loose or otherwise incorrectly made, then this would be a C2 – Potentially Dangerous issue.
Be aware that whilst most modern domestic properties would only have a single Type 2 SPD within the consumer unit, larger commercial installations may have many SPDs installed across the premises. In this event, be sure to check each and every SPD that you can gain access to.
If you cannot inspect and confirm that the SPD is functional, be sure to include the fact within the section on 'Operational Limitations'.
Most large scale commercial inspections will have a number of limitations, and that is not a problem. However you must ensure that these are accurately documented so that it is crystal clear exactly what has (& has not) being inspected to ensure that you are covering your own back.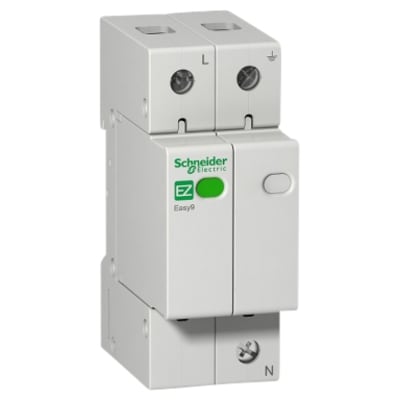 If issues are found with more than one board, and these need recording up, we recommend to simply fill in 'Issues with various SPDs' on the Inspection Schedule, and follow this up in the Observations & Recommendations section (of EICRs only) with a bit more detail about each separate problem.
Applicable Regulations:
The regulation which applies to this particular inspection of confirmation that SPD is functional is 651.4
This regulation on periodic inspection & testing states: "Details of any damage, deterioriation, defects or dangerous conditions shall be recorded in a report"
As the regulations are specifically asking for details of any damage, deterioriaton or defects to be recorded, we recommend you should take the opportunity to look a little bit deeper than simply checking the SPD indicator flag